A Short film
19 min, 2015
---
Watch the whole film in  YLE Areena (only available in Finland).
---
Golden Age
is a film about forgetting, remembering and documentary film making itself.
The director filmed documentary footage during 15 years and did not watch it prior to the editing. Distance opened a new perspective to entirely different story than was intended to record. The scenes are created by combining the originally unrelated shots with a recreated soundtrack, dubbed dialogue and good stories from the memory.  The result is more a documentation of remembering and forgetting instead of what originally had been portrayed.
---
Premiere on 28th of January 2015 at DocPoint Helsinki Documentary Film Festival
IndieWIRE review 3 Finnish Highlights from DocPoint
---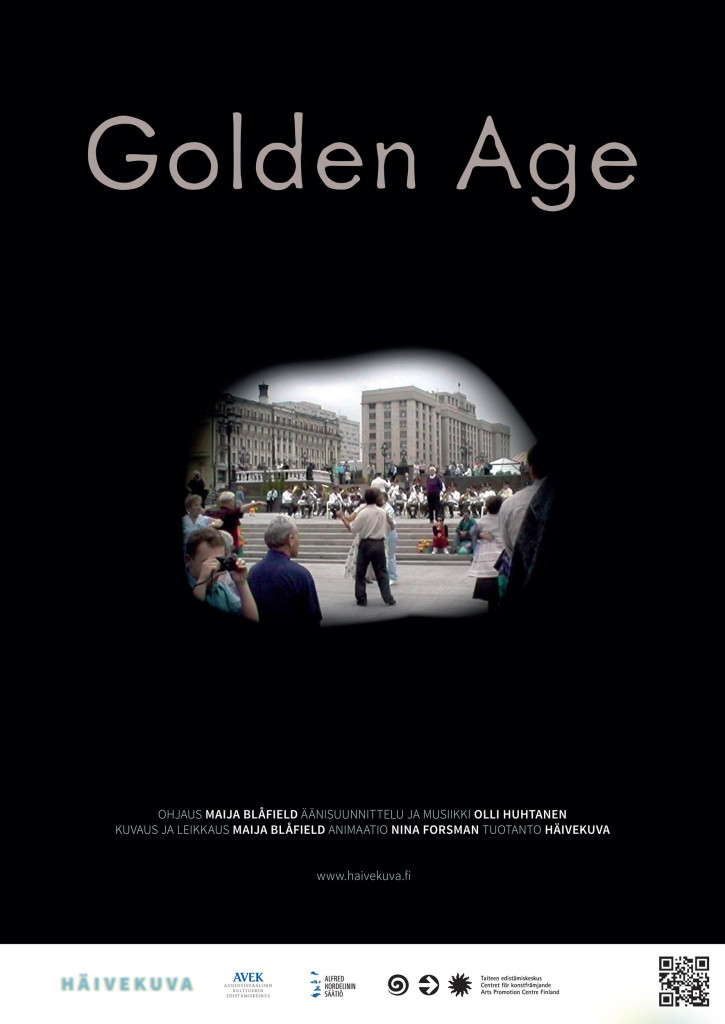 Director. . . . . . . .Maija Blåfield
Camera, Script, Editing . . Maija Blåfield
Sound and Music. . . Olli Huhtanen
Animation. . . . . . . .Nina Forsman
Colour Grade . . . . . . .Hannu Käki
Graphics . . . . . . .Samuli Alapuranen
Production. . . . . . . .Maija Blåfield / Häivekuva
---
Golden Age 1-6 (Series of video installations)
The title Golden Age refers to two separate works: A short film Golden Age (2015) and a series of video installations Golden Age 1-6  (2012-2014).
The series of video installations was built as an open process. The material was re-edited for each of the exhibitions, creating always a new work for the next showing. The process created the series of 6 parts and it has been presented in several exhibitions ie. at the Finnish Museum of Photography.
The short film Golden Age (Premiere in January 2015) is a separate film, but it is based on this series of works and open work process.
---